My morning routine includes a short walk sometime between 5:00 and 8:00 am if I am not biking or swimming.  Below are some notes from today.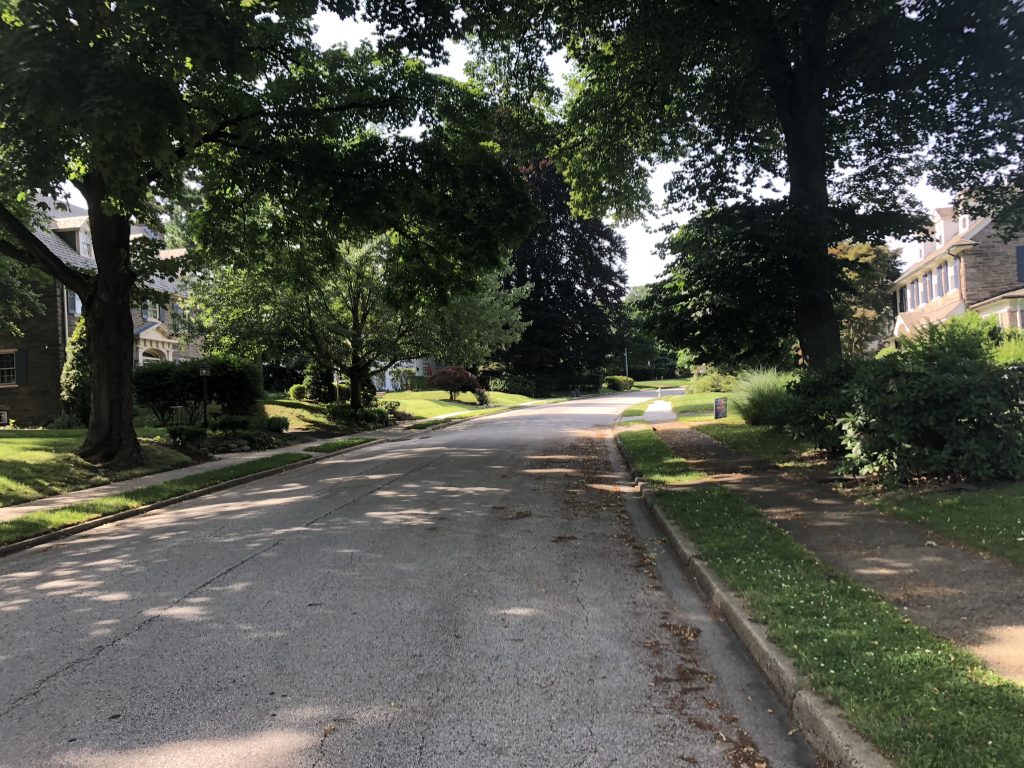 A first bike commute
A text came in. Christina Coen and Morgan biked 14 miles from Vernon Road in Jenkintown to work in West Philadelphia.
This was despite my failed attempt at fixing Christina's flat tire last night.  The tube was a 23 mm diameter and quite old. To my defense, the GNC Video on fixing tires starts with, "Sometimes tires are difficult to fit."  Today I plan slathering lots of dish soap on the tire and using vice grips if necessary to get this tire on.  But what's the point of riding a bike with a tube you can't fix on the road?
Christina ended up riding Sandi's Breezer Greenway, so at least she had a comfortable ride.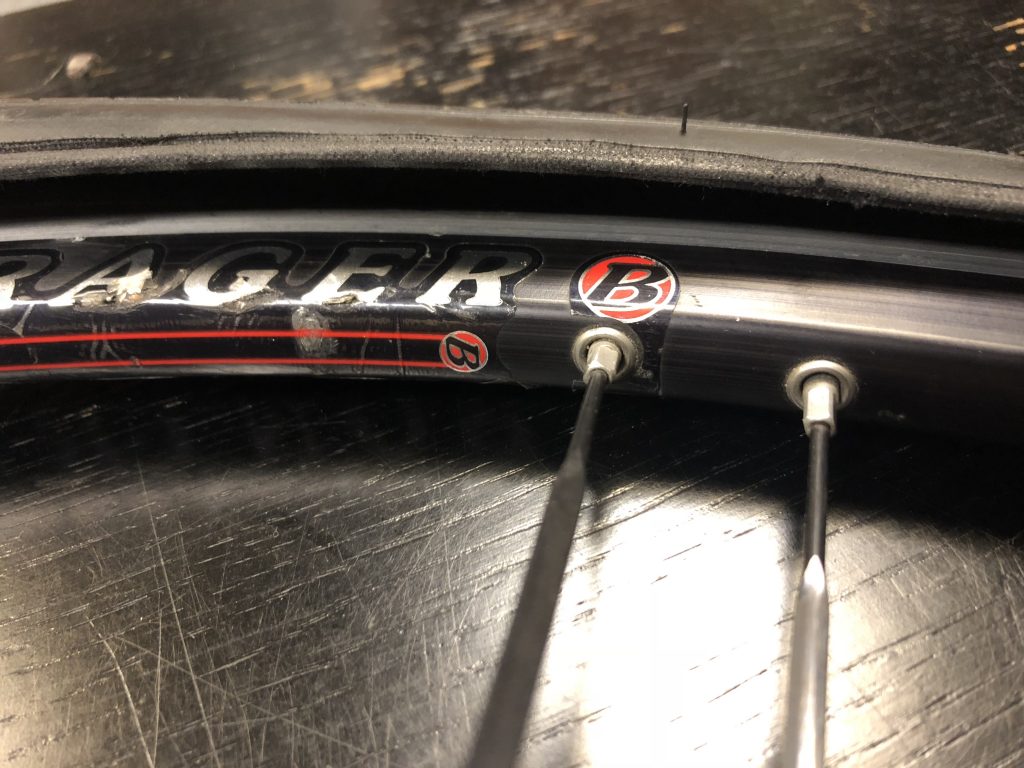 A last walk to the creek by Abington Friends
Philip and Piper came walking down Vernon Rd.  Piper, a small black lab, had a ball in her mouth. I'm excited for Philip and Sandi Kuhl, who are downsizing dramatically to a house by the Chestnut Hill West Train Station.
I first met Sandi Kuhl when we worked on fundraising for the Hiway Theatre, probably around 2003.  I came over to her house to stuff envelopes and was impressed by what a grand home it was.  At the time, we lived on Wyncote Road.  And I probably had the same, "Other side of Jenkintown" perspective that a lot of people seem to have.
Dave Rowland lived on Vernon Road almost across from the Kuhl's in what's now Christina's house.  Dave the president of the Hiway Theatre, and he led the reconstruction efforts as a volunteer.  Dave still comes to Jenkintown, but they moved back into Philadelphia to a home overlooking the Schuylkill Banks Trail and, ironically, the office building where Christina works.
Anyway, the Kuhls have been great contributors. Philip works for Merck, and he went to Nepal to help distribute medicine a few years ago.  This was not an easy trip. The Kuhl's have also been involved in helping with a hospital in a remote area in India.  And they've supported Grace Church's youth mission trips as leaders.
So, while I'll miss having Philip and Sandi as neighbors, I'm glad I'll see them often.
Crossing Rydal Road
Our house is a half-block from Abington.  At Rydal Road, the street name changes from Vernon Road to Spring Ave.  As I walked to Starbucks, Abington Commissioner Stephen Kline said "hi" and asked why I wasn't bicycling as he drove by on Rydal Road.
Steven Kline chairs the Montgomery County Planning Commission Board.  He's been instrumental in the Abington Township bicycle plan and the Montgomery County Bicycle Plan.   I appreciate his efforts (which require a lot of volunteer time).  He likes to bike too.
Noble Train Station
Coming out of Starbucks, I saw my neighbor Bruce as he walked to Noble Train Station.  We talked about how much closer Asbury Park is than the southern NJ Shore. I mentioned that I'd only been in my pool once this year.  Not that it hasn't gotten a lot of use.
I saw Kathryn Urbanowicz, who Nic Davatzes, had introduced me to last fall.  Ironically, Kathryn works for Clean Air Council, which is where I worked as a policy analyst during the first half of the 1990's.  She's doing great work to improve air and water quality.  I felt so ridiculous that I had forgotten her name and had to ask.
Names are everything – thoughts while I walk
This coming week, I'm attending the Podcast Movement conference in Philadelphia.  It's sponsored by Seva, Nathan Barry's company.  And Pat Flynn will be the Keynote Speaker along with Terry Gross.  Ironically, I met both Pat and Nathan for the first time on separate occasions at the same coffee shop a few years ago.   Pat's giving the keynote at the conference.
Nathan recently announced that his company's name changed from ConvertKit to Seva.  Seva means Selfless Service.  And I think Nathan and Pat both live this.  Pat's podcast, Smart Passive Income, is my favorite.  When I want a positive vibe in my day, this is what I listen to.
So, when I met Pat, I was working at my computer at Dunn Brothers in Minneapolis. It was kind of bizarre because I knew so much about Pat through his podcast.  He sat down, and I exclaimed, "Pat!"  It was kind of embarrassing.  He's responded to my emails in the past, but he had no idea who I was.  He had just finished with a mic check for the keynote he'd be giving.  I figured he had a lot on his mind and so I tried to get back to my work.  Later though, he did remember my name.
My interaction with Nathan was completely different.  The conference was over.  I didn't know who he was, but we said hello and sat together at a table for awhile.  Nathan is all about teaching and sharing.  And he was excited about some early success of his website, ConvertKit.  We kept in touch, and he told me about a really good conference in Philadelphia that I should check out.
Yesterday, as I mowed the yard, I listened to Pat and Nathan talking about names.
Names this morning, on my way back home
Lurlene Monteiro is a dentist on Spring Ave.  I've walked by her house and talked with her husband about bicycling (he has a Fuji).  I see her gardening sometimes.  You can tell that they are really awesome people.  But in five years I haven't ever said, "Hi, I'm Steve." Why? Why? Why?  They even have their names on a sign in front of their house!
Today I did, and I was glad. I think she said her name is Lolly (sp?).
We talked briefly about biking on the Schuylkill River Trail and the Route 202 Trail.  Like so many others, they don't ride on roads much for fear of getting hit by a driver (again).
Back home to mushrooms and a hornets nest
I'm fascinated by the mushrooms that grow in my front yard.  I know I should fill the spot in my yard where our oak tree had been, but I'm enjoying watching the mushrooms.  I had a student in my cartography class named Emma who got me excited about mushrooms.  Tim Wainwright said it's probably a fawn mushroom. See?  Even knowing the name of a fungi gives it more meaning.
The hornets nest and I, on the other hand, aren't compatible.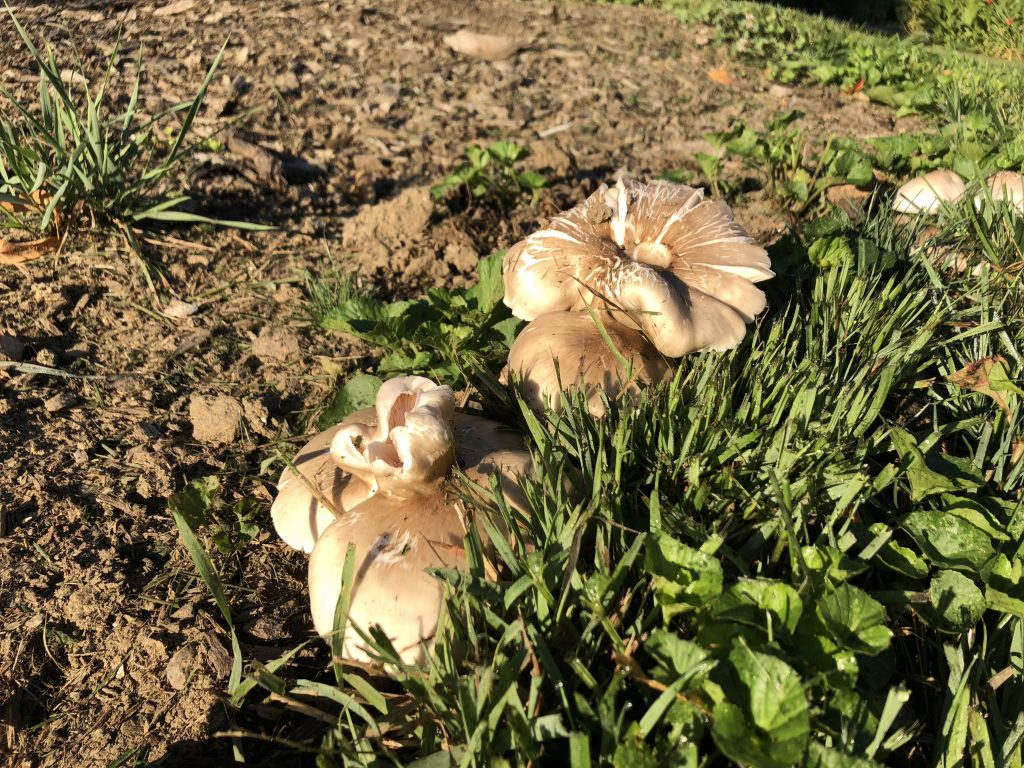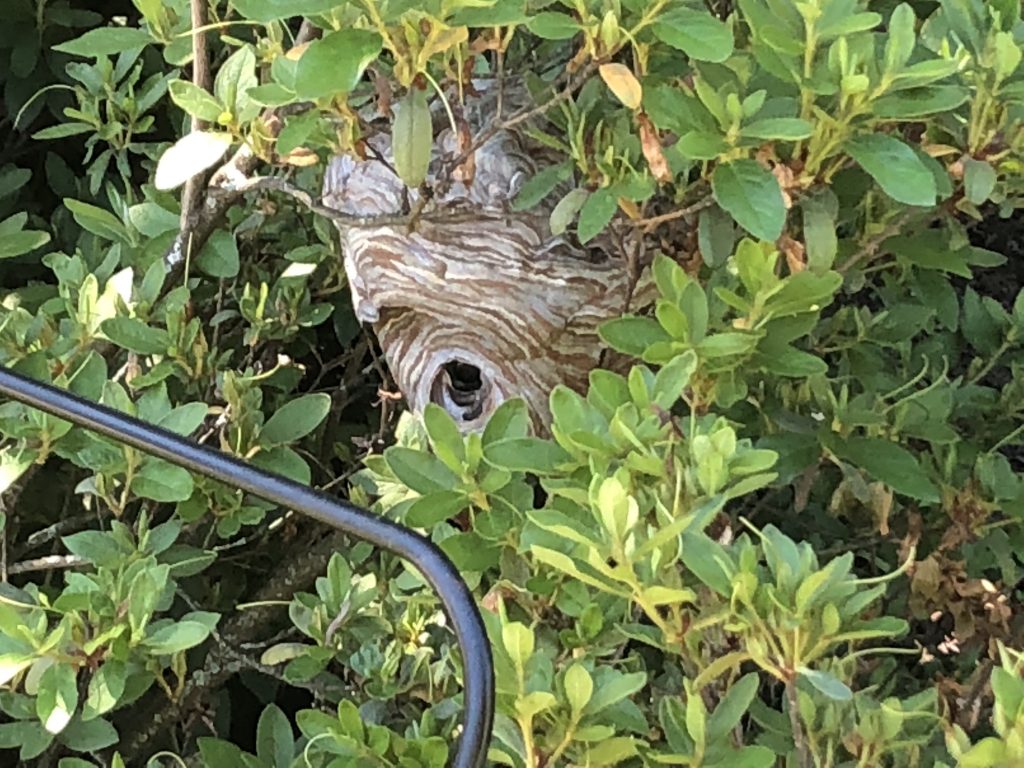 On with my day
Today I'll work on a bike map of Chapel Hill, North Carolina. Working at a computer is a bit isolating, so it's great to start the day by talking with people.