We visited Tempe, AZ, so I decided to focus on Arizona's landscape for a few days.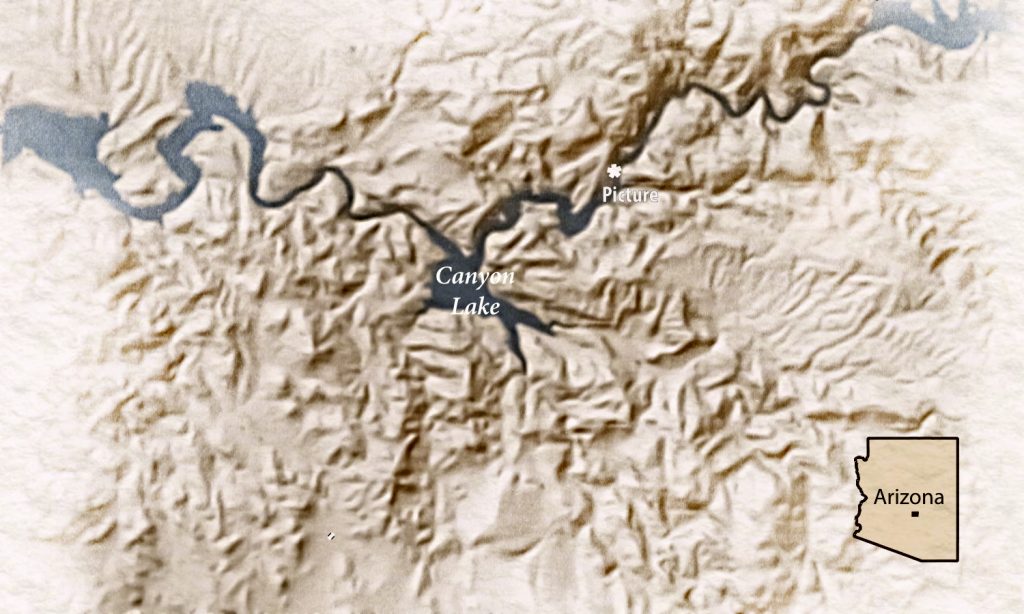 While there, I started working on some maps to convey the sense of my experience. We went out on a pontoon boat through the Salt River Canyon, but much of Arizona is desert, so I learned more about these.  The Colorado River doesn't quite make it to the Gulf of Mexico.
Rather than write more, I'm just sharing these maps that I made. I didn't find easy-to-use data for the Sonoran Desert south of the border in Mexico.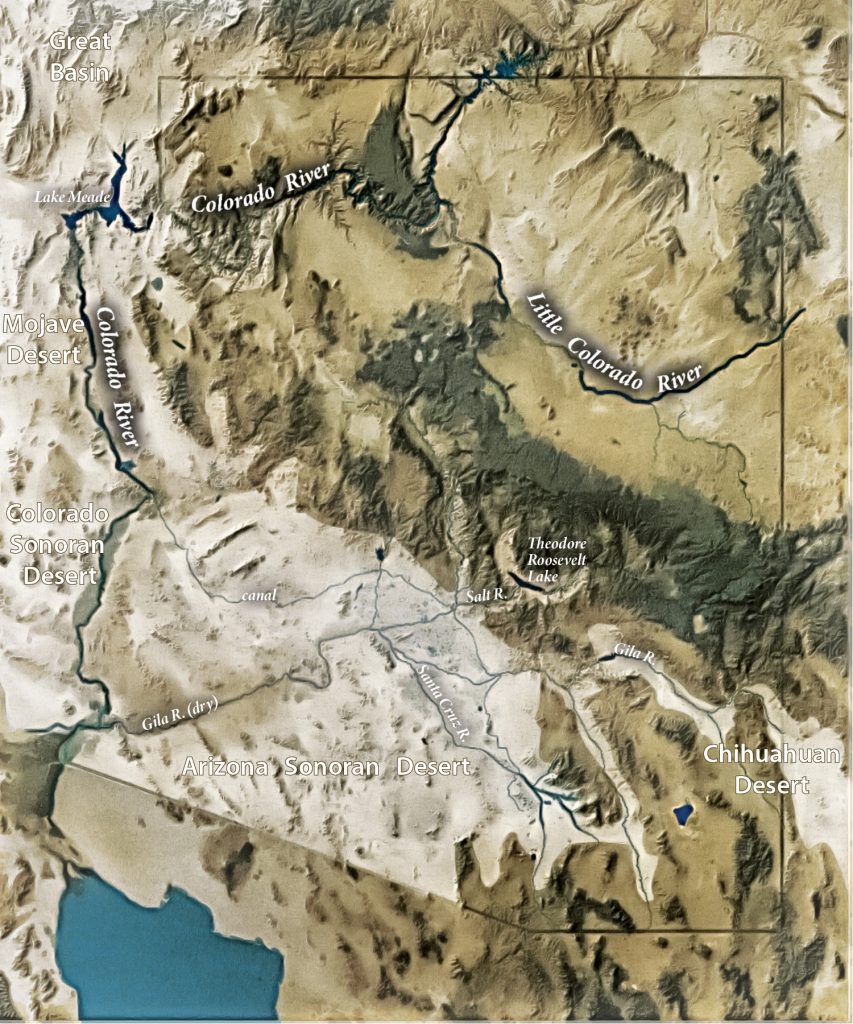 Sources/Process
I utilized SRTM data, Rivers from © Open Street Map Contributors CC-BY-SA, National Forest Lands data, and several satellite images overlaid on one another, and vectorized.  I worked with data in QGIS, brought it into Illustrator and worked with it there in MAPublisher, and then took parts of it into Affinity Photo before bringing those back into Illustrator.