Mostly I made this map to test linework. The rivers are a bit too thick. I like the terrain. And I like the tree canopy across the East.  The dots are places I spent some time. Ironically, it feels like I never go anywhere.
It would be nice to look through more photos.  One morning though, I walked to the marina near the Golden Gate Bridge from Sausalito.  I love morning walks – anywhere.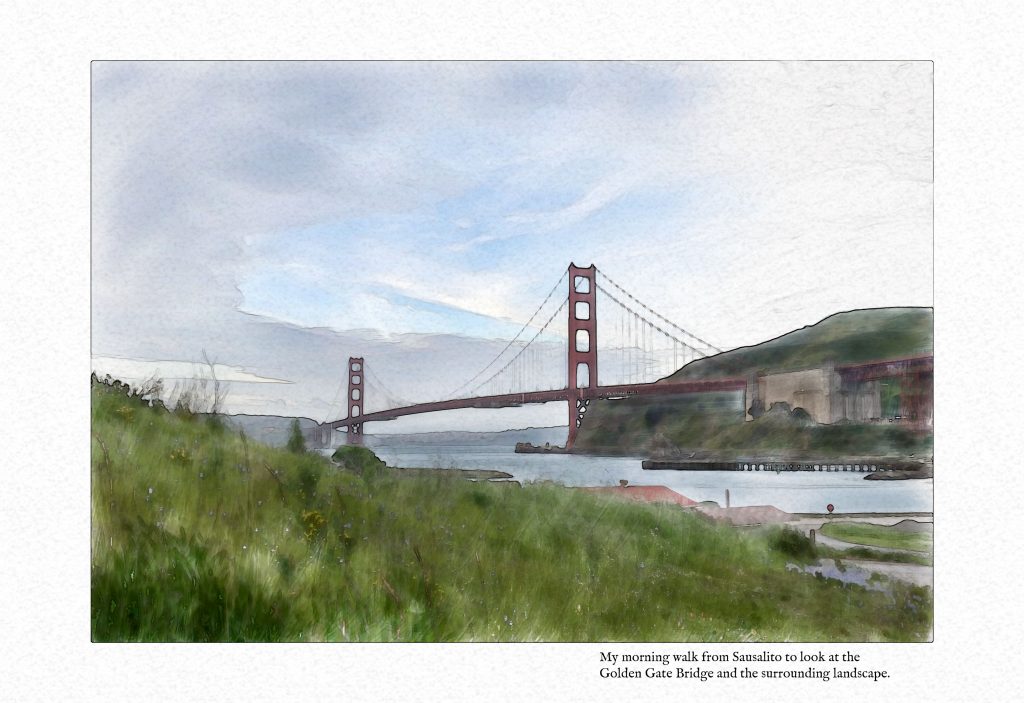 Near the Ferry in Sausalito, I captured this. It reminded my of my grandfather's sailboat, which he often sailed in the San Francisco Bay from Petaluma.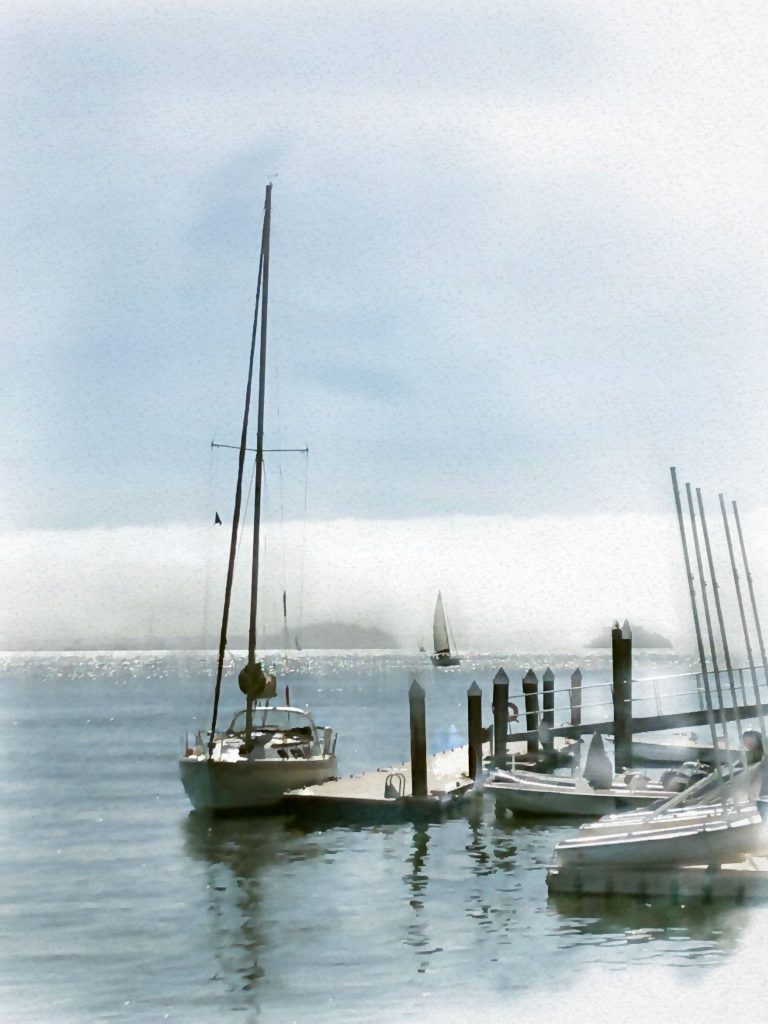 Across the bay in Golden Gate Park is the Japanese Garden.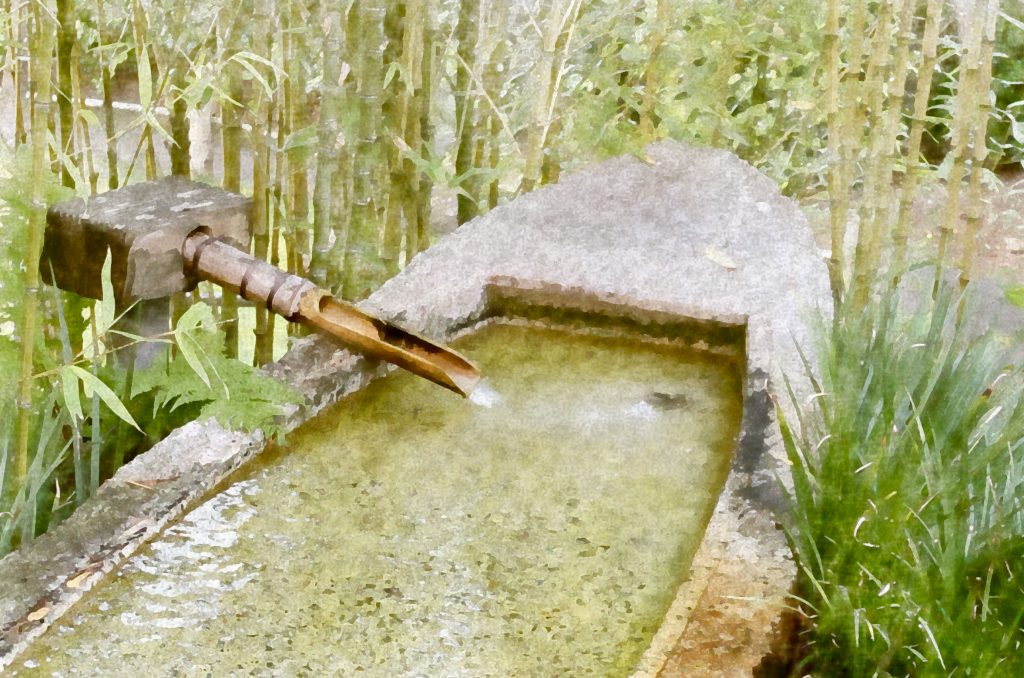 And here's another early morning photo of Angel Island. I hesitate to show it because it's so jarring.  But the morning was peaceful.