Sandi and I went to Croatia on a Backroads Tour.  I made a series of maps of our trip that focused on digital watercolors. The maps are all georeferenced despite the watercolor approach.
Here are a few of the maps.
Getting there
Our flight plans changed. Rather than flying direct to Dubrovnik, we flew to Norway, Sweden and then Split. The taxi from Split to Dubrovnik was 3.5 hours.
The region
The trip started in Dubrovnik and ended in Split. We mostly took boats from island to island, and we were on a couple of bus rides. I made maps for each area.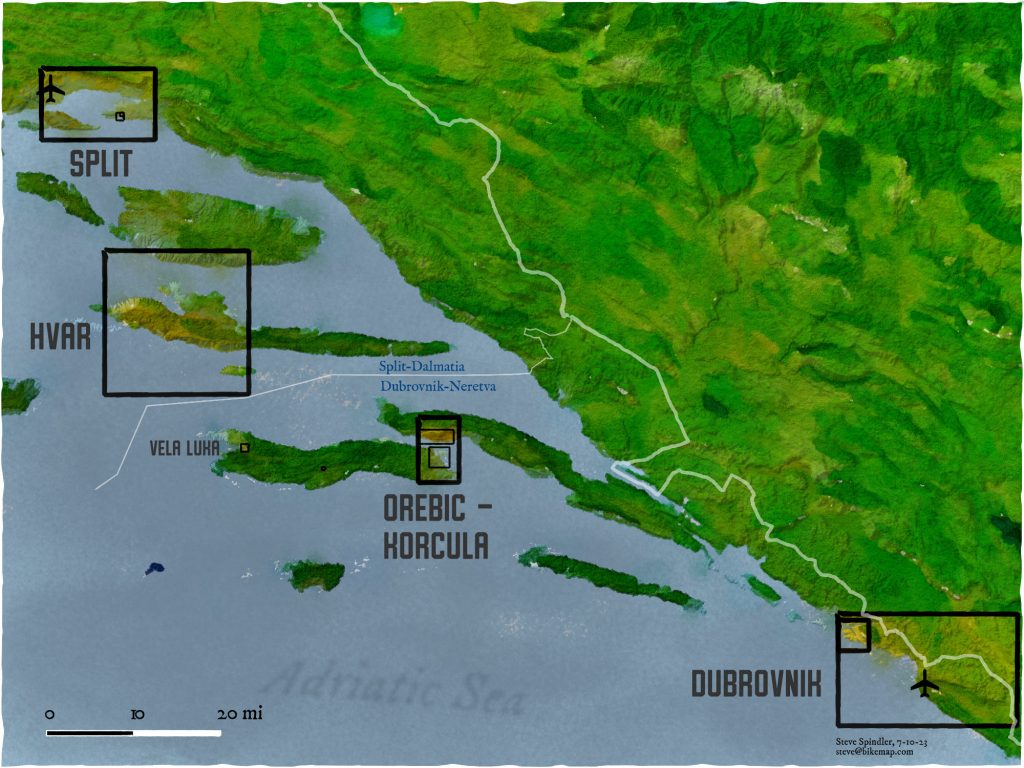 Since we arrived to the trip late, we didn't get to see Dubrovnik. We spent two nights in Korčula. We hiked, kayaked and swam. Due to lightning, we did not bicycle here as planned.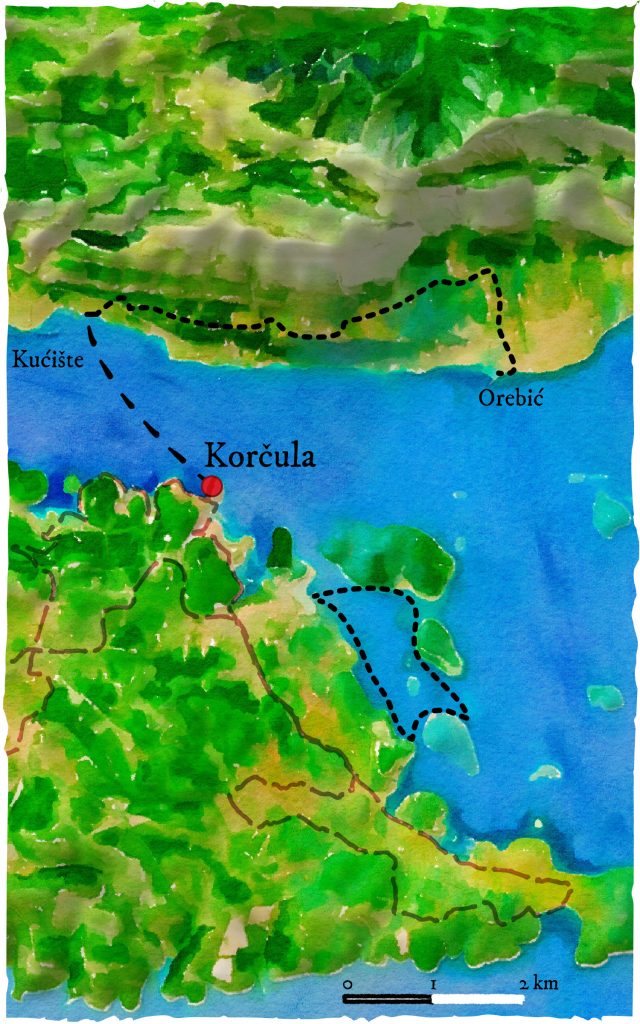 We stayed at a historic hotel in Korčula. The city has narrow walkways. I think only about 250 people live here now.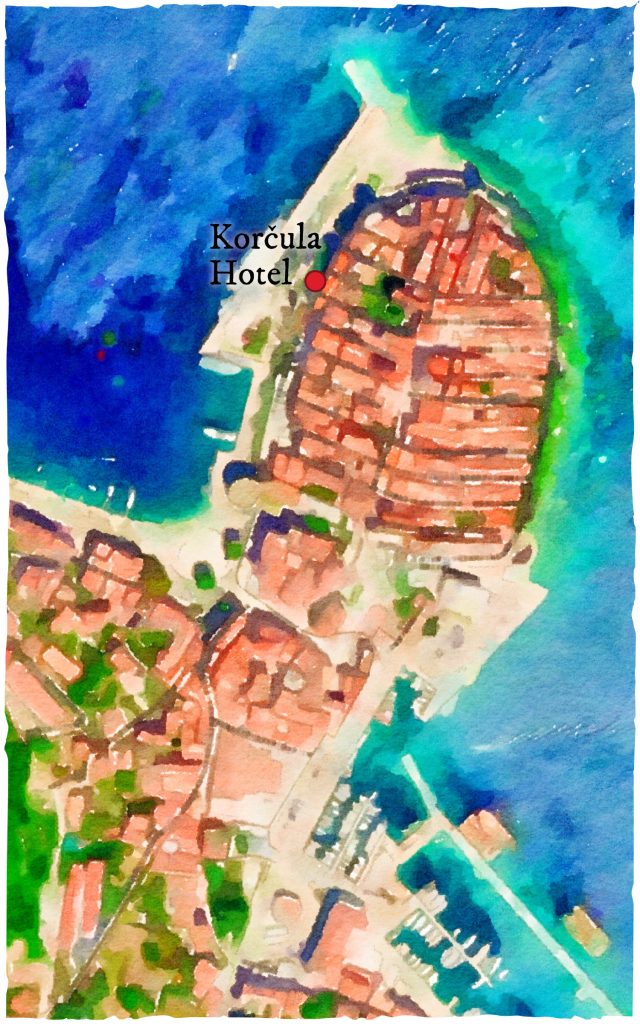 This is all for now. I've got a lot of work to get done. Here's an image from Korčula.