I thought my 14 year old daughter and I were planning an 800 mile bike trip. But really, it is more like a 1200 mile route. This is kind of what it looks like, generally from home to Albany to Niagara Falls and back. This map doesn't show Letchworth State Park, which would definitely be on our list.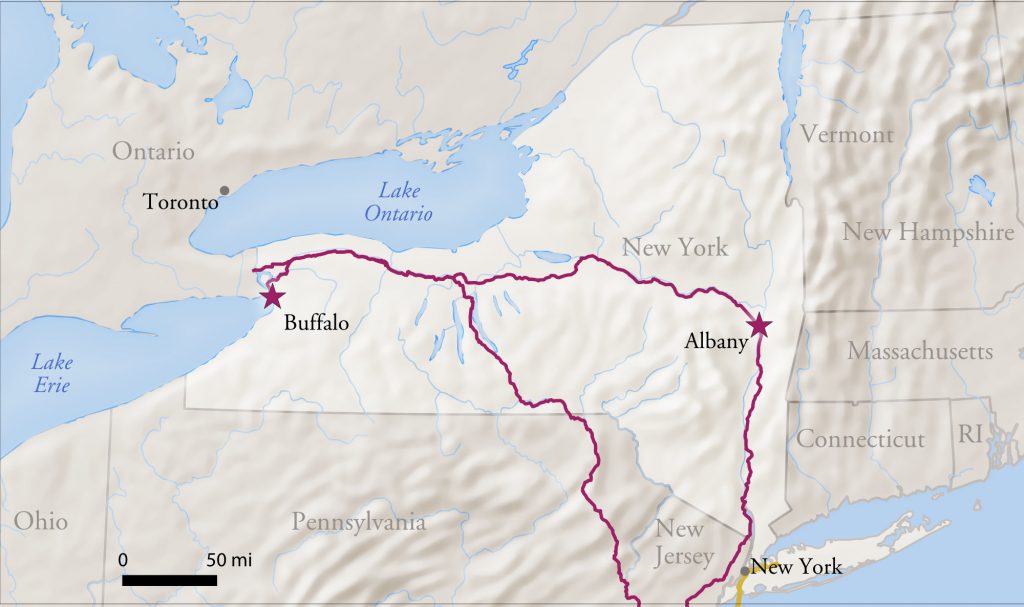 The route could conceivably include several places/routes I've mapped for clients.  East Coast Greenway, Hudson River Bikeway, Erie Canal Greenway, Genesee Valley Greenway, Ithaca and Tompkins County, New York, the D&H Heritage Trail, the D&L  Trail and the Philadelphia Region.
There are lots of challenges to this, from getting a proper bike and gear to not really knowing how far we'd want to bike each day and where we'd stay, to funding the trip, and to give it even more purpose and value to people. 
I think it has a purpose.
We can explore our surroundings, meet people and find beauty in our own country without needing to get in a car or an airplane.  The air has never been cleaner.
And for me, even as I sit here with a bum knee, I think about how awesome it would be to do this together. 
Dreaming of a trip like this excites me.