I'm reading The Power Broker, by Robert Caro.  And if I ever finish it, Caro's book, Working, seems like it will be even more interesting. And I'm at the point where Fiorello La Guardia is running for Mayor.  And ironically, last night, I was reading a magazine that my Grandfather was editor of, The Highway Magazine.  In the 1940 volume, there were several maps and photos of New York's Lincoln Tunnel and an article about La Guardia Airport's use of Armco Steel Culverts.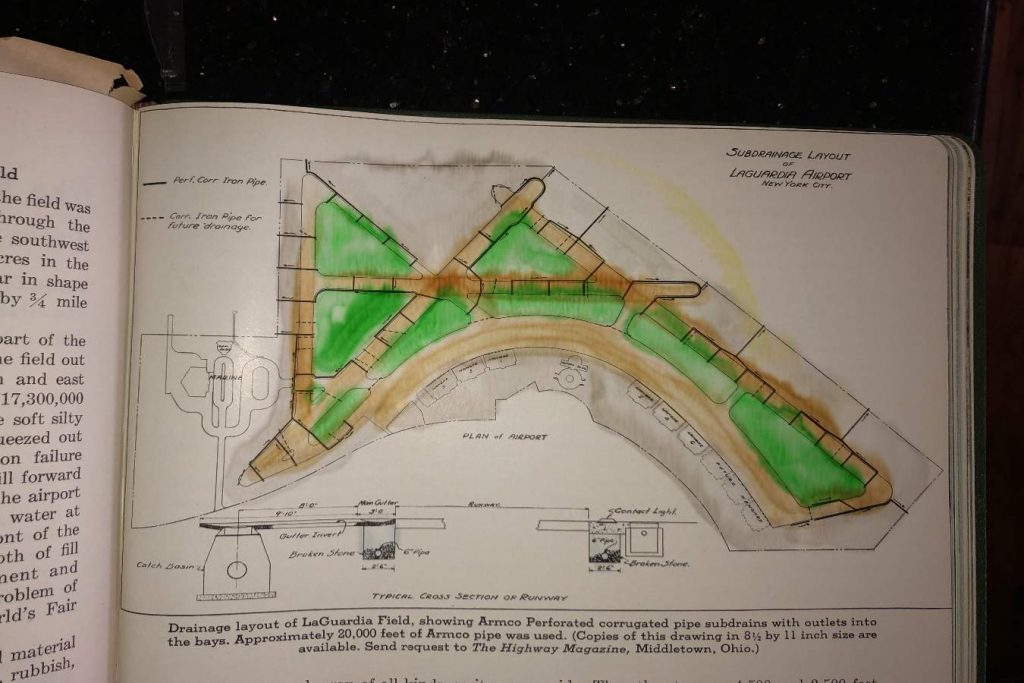 I did a simple test using the Wet Real Watercolor Brush in Corel Painter 2020.  Instantly, there is a huge difference between Painter and Photoshop.  It has vector capabilities, and it seems intended to work well with Adobe.  Still, I'm seeing slowness in the brushes. Maybe this is what it takes to be more realistic to a natural brush.
Looking at the early La Guardia map from the Engineering News-Record, I colored in the land and water.  It's interesting to see how they crammed the airport into Flushing Bay.