I went to Copenhagen recently. There's a lot I could write about this trip, but I'll keep this short.  I wanted to make a map that shows what area would be useful to me.
High res GeoPDF of map below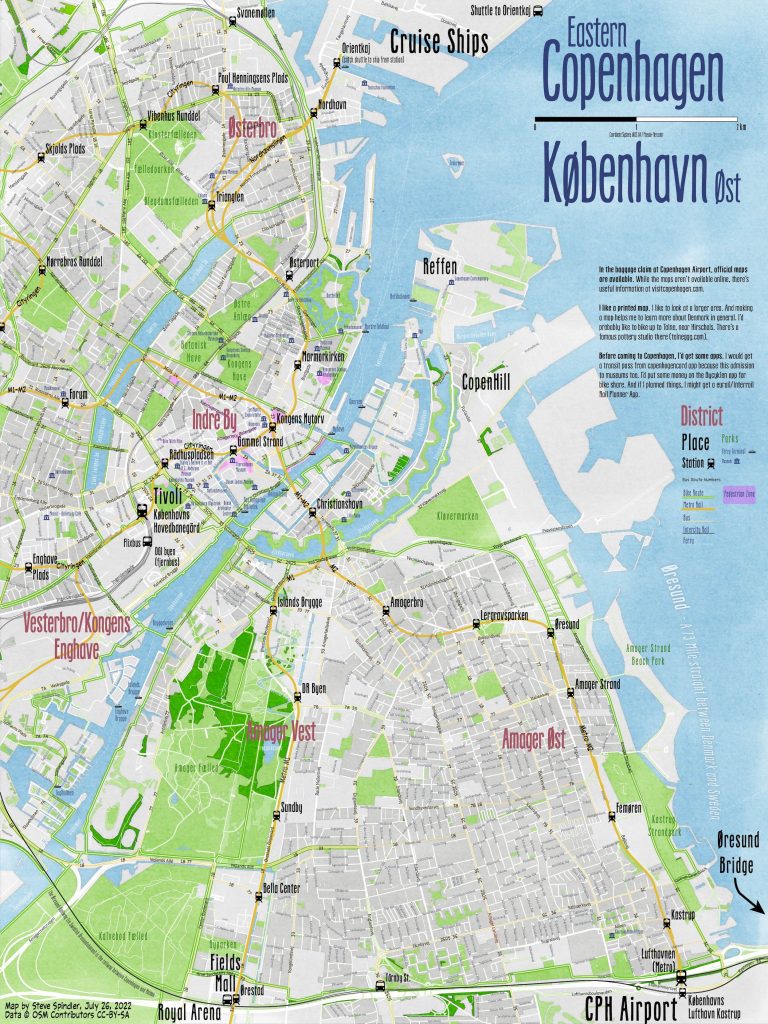 As someone who likes to bike, walk and ride transit, I created a map that would help me better navigate Copenhagen.
While this map isn't perfect since I made it quickly (in a day), it shows key locations on a single map without insets. These include the CPH Airport, Fields Mall, the cruise terminals, Reffen, CopenHill, museums, and Indre By (the walkable city center).
Because the Avenza Maps App allows you to switch directly between the map and google maps, not having all of the street names is not a priority. Major streets names and neighborhood street names were automatically added using MAPublisher in Adobe Illustrator.
With these caveats, this map provides an overview perspective that personally couldn't get by the Official City Map of Copenhagen (though I think the buildings on the official map are particularly helpful). I would personally use this on my next visit to Copenhagen, Denmark.
Steve