I was listening to a podcast yesterday, and Elizabeth Gilbert commented that the human imagination is infinite. I thought this was worth pondering.  But something else worth observing is a cluster of leaves that reach out above the canopy.  Or a break in the trees where you can see a city skyline.
This morning I spent an hour working in Affinity Photo. This is what I came up with. I struggle with using a Wacom tablet, and I wonder about getting an iPad Pro with a Pencil.
Anyway, I was trying to learn about the brush characteristics in Affinity Photo. The black is a comic ink pen. The others are a variety of water colors.
When I look at this, I know it's mediocre. But at the same time, I feel grateful to have had a moment (a morning) to be in a place and take it in – both this morning and the other day when I was bicycling.
Behind me was the hippo area of the zoo.  To get here, I biked through West Fairmount Park.  From here I crossed the Spring Garden Bridge and then biked along West River Drive.
The other image is of the Wissahickon Creek along Lincoln Drive. I had biked from Jenkintown along Upsal, past Weavers Way Coop and over to Valley Green Inn.  Right now, there's some riverbank restoration going on along Forbidden Drive.
What I like about this is the textures.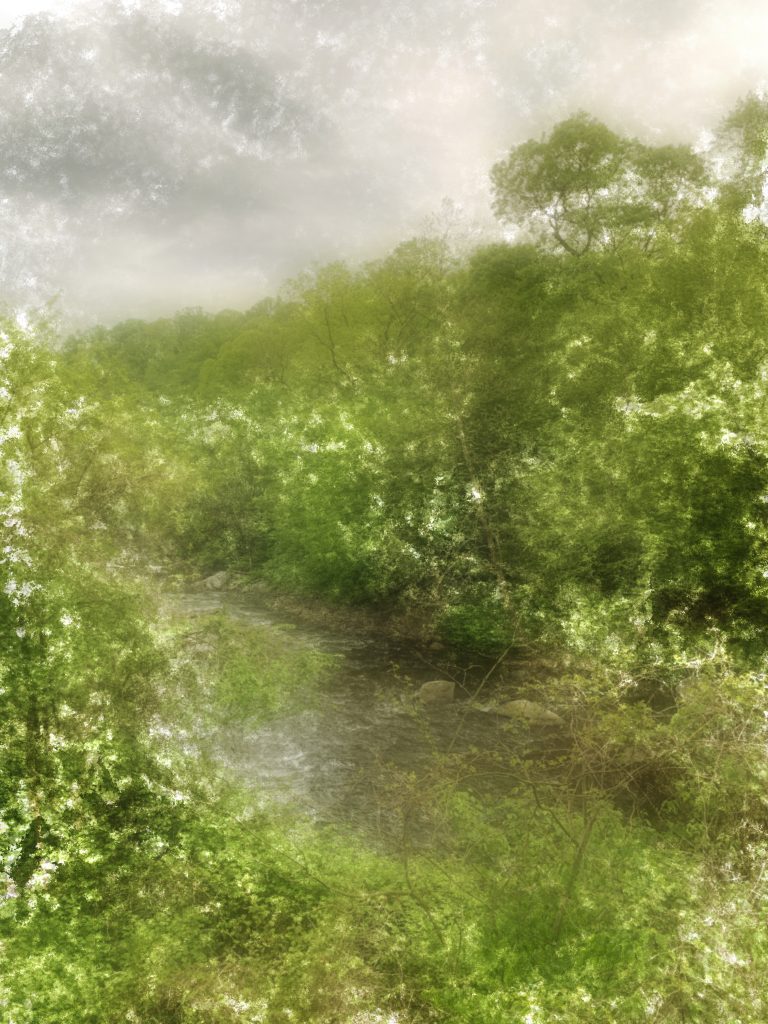 Today is the Jenkintown Senior Graduation Parade. Then Kate and I head out to go bike riding and hiking in Sullivan County.