This is just a short post with what's up – What I'm up to, what I'm working on, and what I'm reading this month.
This past weekend, my daughter and I biked from the Trexlertown velodrome to Bowers Park. We stopped at Jason's Bike Shop, shown here.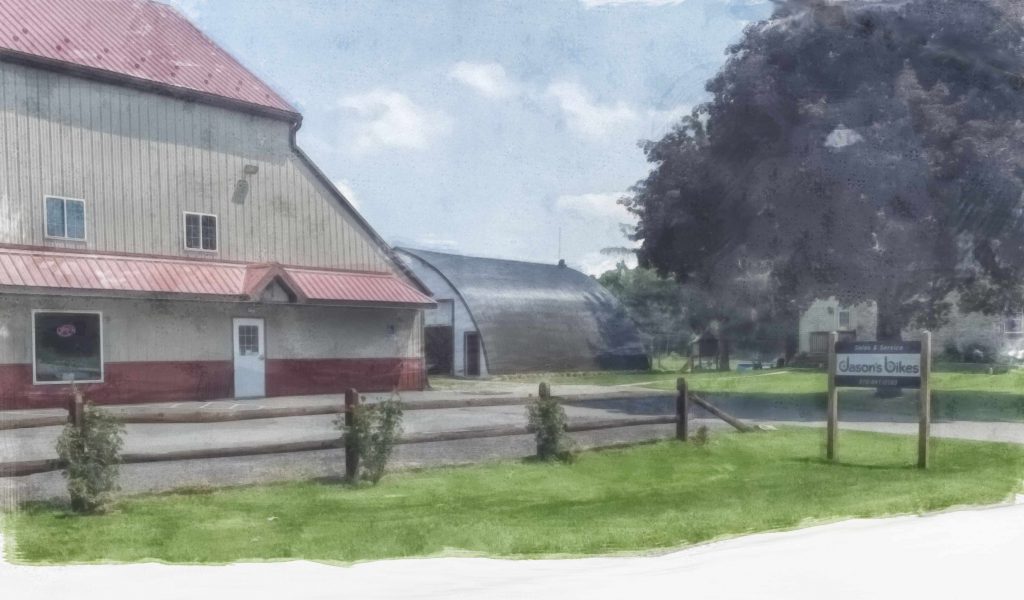 Our route two-lane roads passed by wheat fields (and corn and soybeans), and I wonder where this wheat goes to market.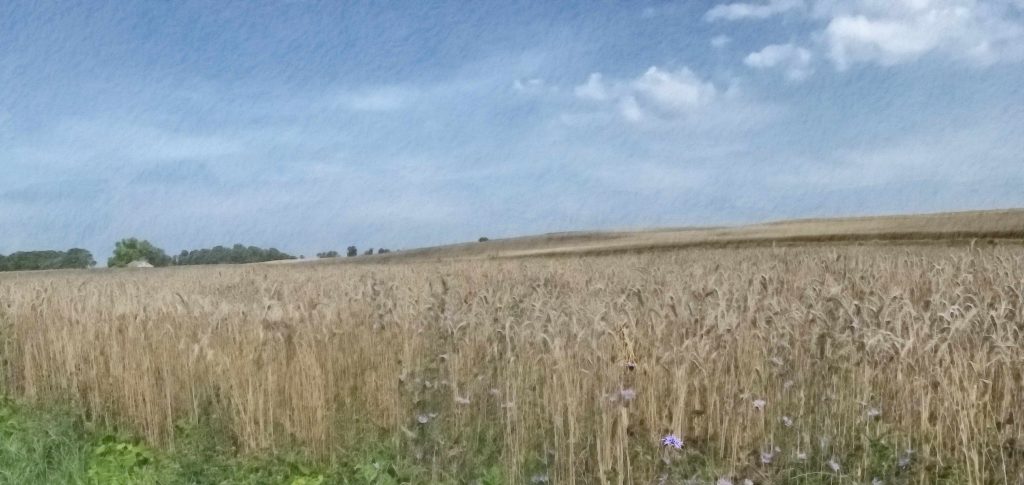 Maps I'm working on
I'm working on the maps for a guide to the Hudson River Valley (Empire State Trail) as well as my book of the Horse-Shoe Trail. The Hudson guide is fun because of the challenge of seeing how fast we can get about 40 maps done. The H-S Trail book is fun because I'm hiking the whole thing. I'm revising some other maps too.
Here are pics from recent trips in the Hudson River Valley and the Horse-Shoe Trail.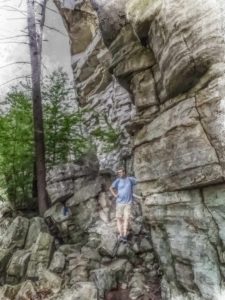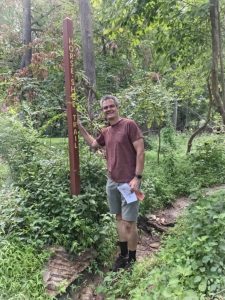 I was tempted to create the Empire State Trail maps in QGIS and Affinity Designer. Working in Adobe Illustrator with MAPublisher is so much faster. By the way, Avenza.com just posted another one of my videos on their blog. It's about using CASE queries when labeling street names.
For now, I'm working on my cartography book in little bits and pieces.
Web mapping updates
Refactoring my public engagement site is a struggle that I never expected to take so long. In the process of fixing things, new problems arise. The decision to refactor the website rather than to create a new website to provide similar functionality is 100 times more tedious than I expected it to be.
We've been simultaneously developing a new community bike trail site, and this too has taken longer than I expected. A prototype of the bike mapping site will hopefully be ready to show people this week. 
Reading – Books I hope to finish by August 15:
The New Builders, by Seth Levin and Elizabeth Macbride (finished). In one sentence: It is about how we can broaden our vision of who entrepreneurs are and invest in them to grow communities as well as healthy businesses. 
Davinci Code, by Dan Brown. I'm re-listening this because I enjoy his writing to clear my head.
Seven Pillars of Wisdom, by T.E. Lawrence.
Lawrence in Arabia, by Scott Anderson.
Naturebot, Unconventional Visions of Nature, by James Barilla. 
On Trails, by Robert Moor.
Christ Stopped at Eboli, by Carlo Levi.
The Plant Based Athlete, by Matt Frazier and Robert Cheeke.
Mapping it Out, by Mark Monmonier. He's about the only person I know of who writes specifically about expository mapping.