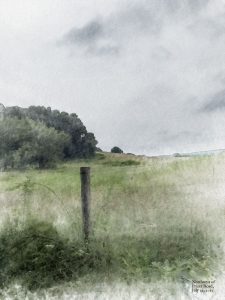 A quick note about my book progress before head out – I'm spending a lot of time walking on the Horse-Shoe Trail and am learning a lot.  Today, for instance, I'll drive to Welkinweir and fill in a couple of gaps of the Horse-Shoe Trail that I've missed.  
These farm and field digital photo illustrations are from the last few days.   I've not been happy with the original maps because I found that I really do need more road information.
Here's the section of trail that I'm finishing up today: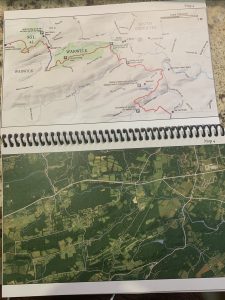 Also, I didn't know what a Hickory tree looked like. Now I do.