At a recent Old York Road Historical Society open house, I  bought two maps from the 1870's, one of Montgomery County and one of Pennsylvania.  These are from an atlas and more for data.  They have a cloth backing. I haven't looked at them since.
While Eileen Koolpe was giving the Munsons and I a tour, I saw some maps that I've been looking for, including a 1937 map showing property owners on our street.  The 1916 map print that the Jenkintown Library sells doesn't show our street because our houses were built in the late 20's and early 30's.  Mine was built in 1931.  The original name on our property was listed as H.E. Schoehut, and while I need to check, I think the correct name would be Harry E. Schoenhut, of the toy piano company.  I also saw that he made dolls. Cartographers make mistakes, and I've made plenty.
According to Suzanne Hunter, the two brothers who originally owned the homes  across the street owned the construction company that built Connie Mack Stadium and Jenkintown Station.  Their last name was Steele. Bob Thomas mentioned that the same firm built a freight station at Callowhill Street.
Below are some photos of maps.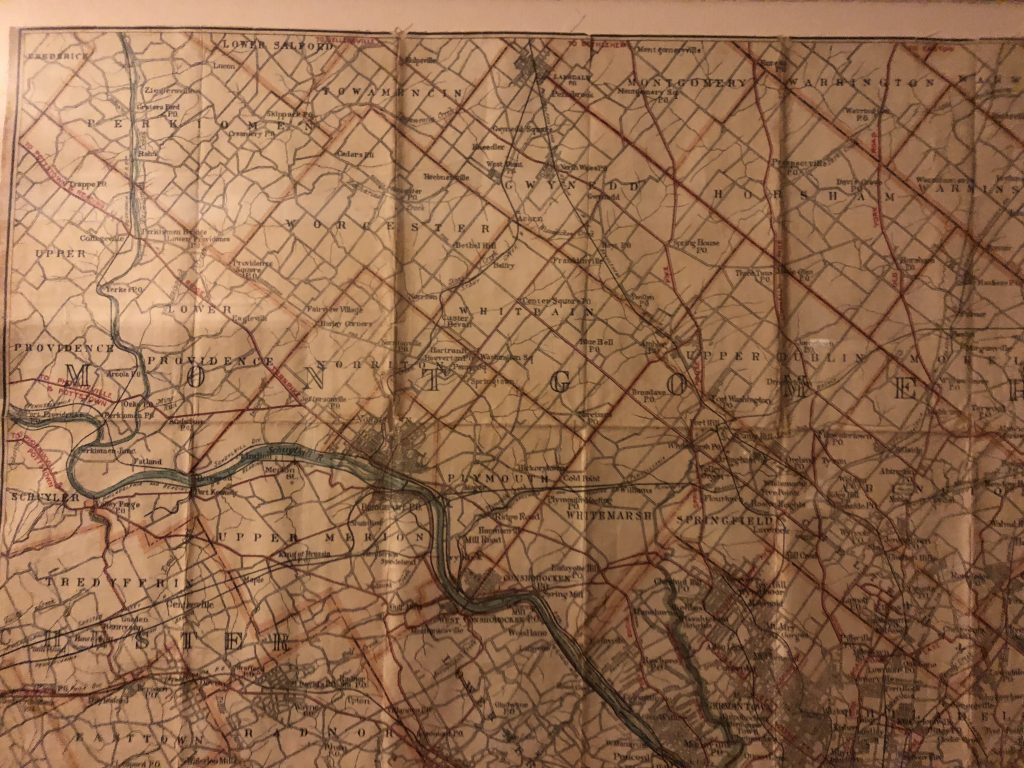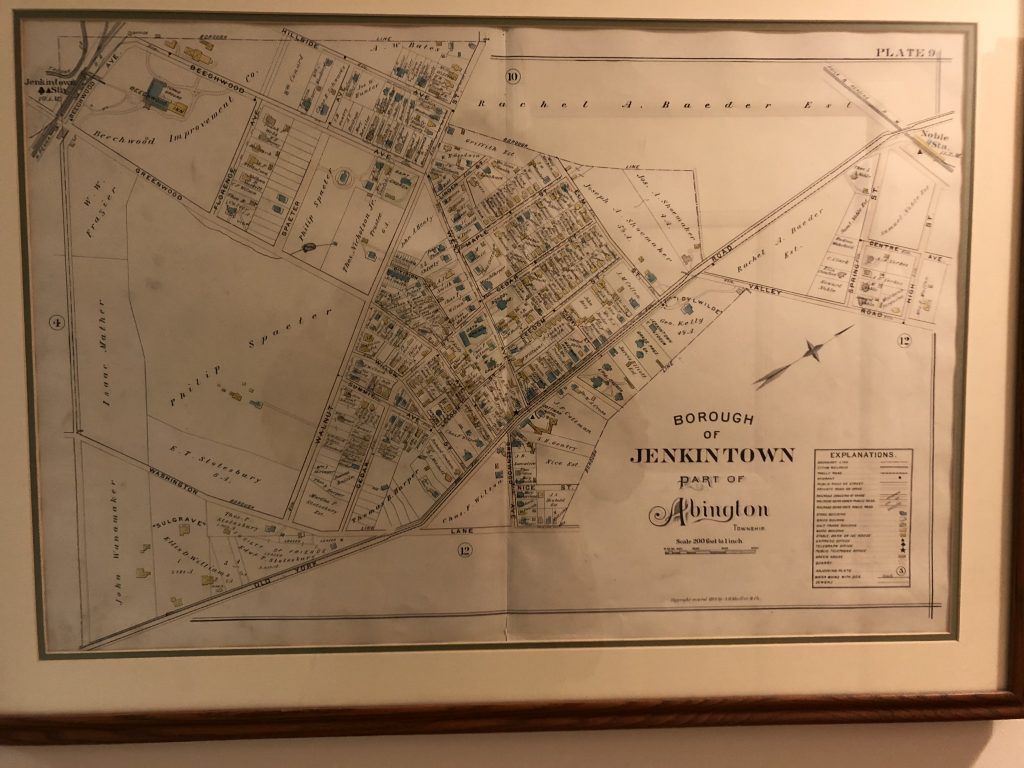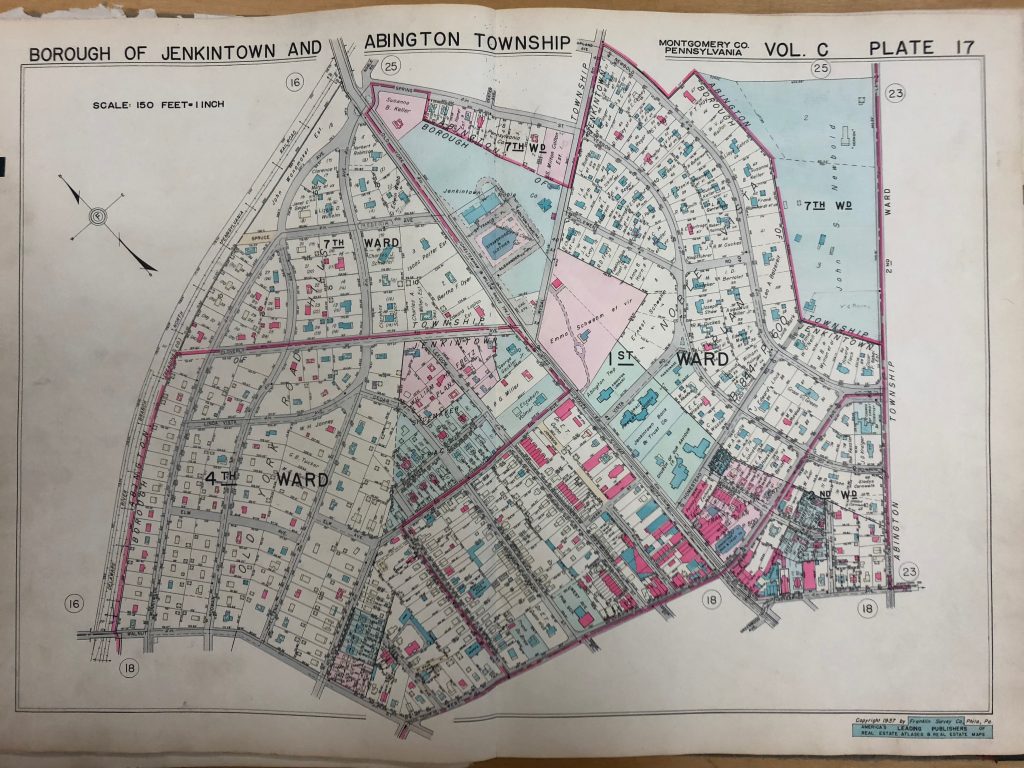 I stopped by Jenkintown Library today, and they have the 1916 Altas as well as some older atlases.